Janetta Parladé, the Marquesa de Apezteguia, figured in the biographies of many of the Bloomsbury set and their extended social circle and also played a role in the lives of people ranging from Lucian Freud and Francis Bacon to Cyril Connolly and Paddy Leigh Fermor.
She was born in 1921. Her father was the Rev Geoffrey Harold Woolley, the first British Territorial Army officer to be awarded the Victoria Cross (at Ypres) and later chaplain of Harrow.
Her mother was Janet Beatrix, widow of Captain George Culme-Seymour, killed in 1915. Parladé's half-sister, the daughter by her first marriage, was Angela Culme-Seymour, who died in 2012 and whose famous multiple marriages and liaisons overlapped disastrously with her own. The Woolleys also had a son, Rollo.
The Bloomsbury diarist Frances Partridge and her husband Ralph first met Janetta "as a very attractive girl of 14, in Spain at the start of the civil war. Young enough to be our daughter, she became instead one of our closest friends".
Much of the published information about Parladé comes from her diaries. They were introduced in April 1936 by Frances's friend, Gerald Brenan, who was so taken with Angela Culme-Seymour that he was eager to meet her mother. Jan Woolley's marriage to Geoffrey was on the rocks and Janetta was finding her father stifling. Anne Chisholm, Frances's biographer, describes the young Janetta as "lovely-looking, with dark blonde hair and long legs". The Partridges' "life at Ham Spray," Chisholm said in her 2009 book Frances Partridge, "expanded to include Jan, Rollo and Janetta. They liked Jan – it did not seem to trouble Frances that she became, briefly, Ralph's lover – and were always kind to Rollo; but for both of them, there was something irresistible about Janetta".
She more or less lived at Ham Spray at half-terms and holidays, and Frances discussed her schoolwork and her hope to go to art school. At new year in 1939, Frances was too ill to go with Ralph and Janetta on a skiing holiday in the French Alps; it was inevitable the sexually unrestrained Ralph would make a pass at Janetta, but she rebuffed him and he became a confidant to her, almost as sympathetic as Frances.
The same year she fell in love with Humphrey Slater, a communist who had studied at the Slade, fought in the Spanish Civil War and later wrote a spy novel, made into a film staring Elizabeth Taylor. The Partridges felt Slater wasn't "good enough" for her, writes Chisholm, and had fierce political arguments with him. Janetta admitted she was terrified by the air raids, and stayed in London solely because of Slater. They married in 1940 and in July he joined the Osterley Park Home Guard training school, as a guerrilla warfare instructor, but was sacked in 1941 for being a communist, whereupon he enlisted as a private in an anti-aircraft unit.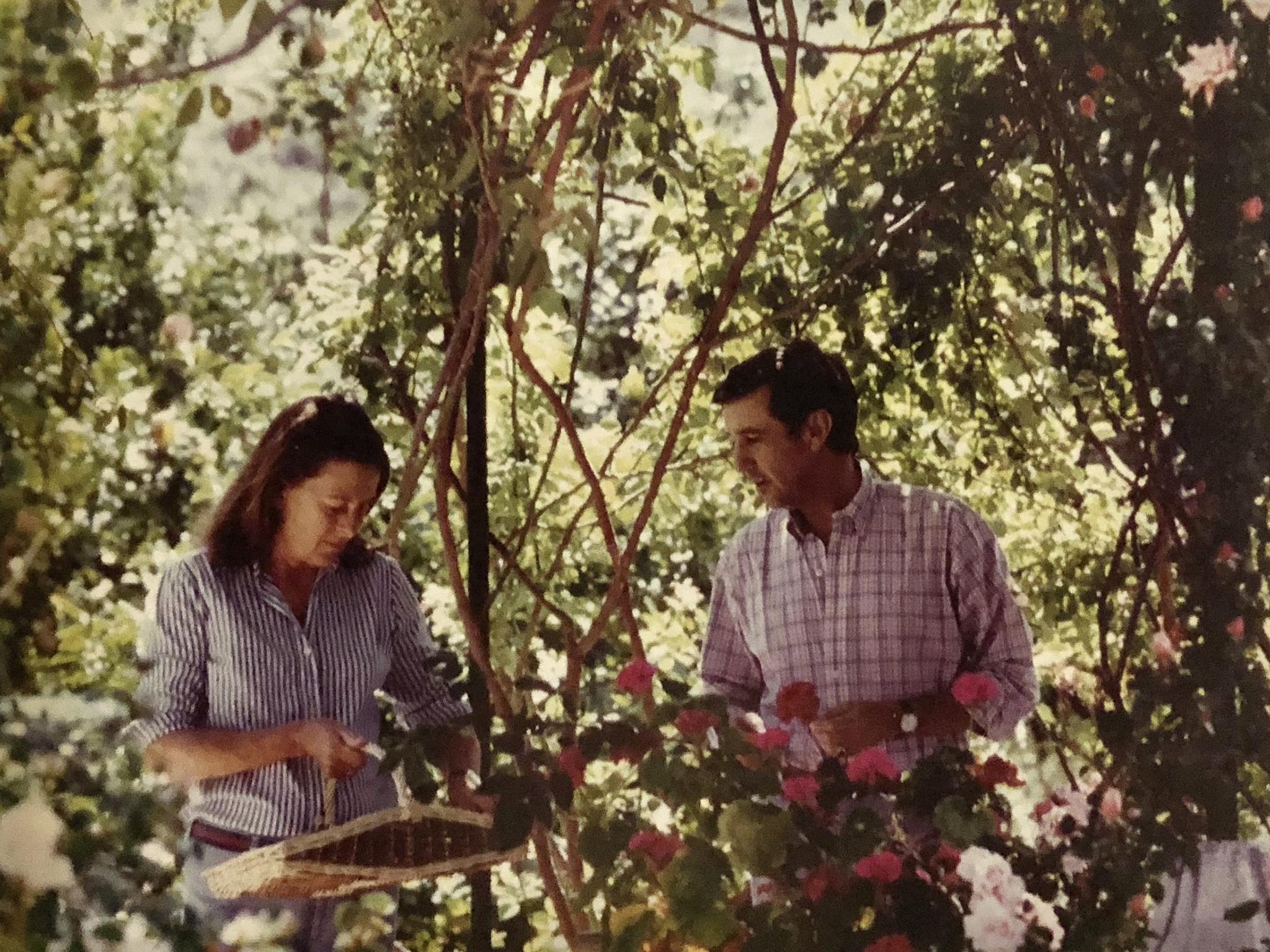 By 1942 the marriage was foundering and the next year Janetta, who now thought of herself as an artist, left Slater – who died in 1958 – as she was pregnant by another Spanish Civil War veteran, married left-wing doctor, Kenneth Sinclair-Loutit (1913-2003).
In his 2009 autobiography, Very Little Luggage, Sinclair-Loutit wrote: "She had straight hair, little make-up and a very economical and accurate vocabulary. She was beautiful, and she had, in her quietness, an immense presence... From the moment we had met there had been nothing casual about our reaction to each other – it was an immensely specific conviction of our shared sympathy and necessity for each other. The only difference was that she was then alone, and I was not."
On 11 January 1943 Janetta's brother Rollo was reported missing in North Africa – he had been killed in his Spitfire in early December – and on 16 February, her mother died. Again though, the Partridges disapproved of Janetta's lover. They looked after her, though Frances recorded in her diaries that she was a little unnerved by the idea of Janetta, the free spirit, becoming a baby-obsessed mother. Before Nicolette was born that summer, Janetta changed her name by deed-poll to Sinclair-Loutit, only later getting divorced from Slater.
Kenneth was uncomfortable with Janetta's friend George Orwell; their other London friends included Connolly, Stephen Spender, Philip Toynbee and Arthur Koestler. In 1944, Sinclair-Loutit was offered a post in the Balkans, and though Janetta objected strongly, he left in late July. When he came back a year later to collect mother and daughter and take them to Yugoslavia, Janetta refused to go.
She had fallen in love with the stunningly handsome Robert Kee, war hero, protégé of historian AJP Taylor – and passionately pursued by Taylor's wife, Margaret – and a man who became an eminent broadcaster, journalist and writer. They married in 1948 and had a daughter, Georgiana, though Frances detected marital instability early on. Great friends with Connolly – editor of literary magazine Horizon, where Janetta worked and seemingly conscious of his rivalry with Ralph Partridge for her attention – Kee and Janetta were present at the hospital bedside wedding of Orwell and Sonia Brownell, and upon one weekend at Ham Spray in 1949, another guest was Donald Maclean, one of the Cambridge spies.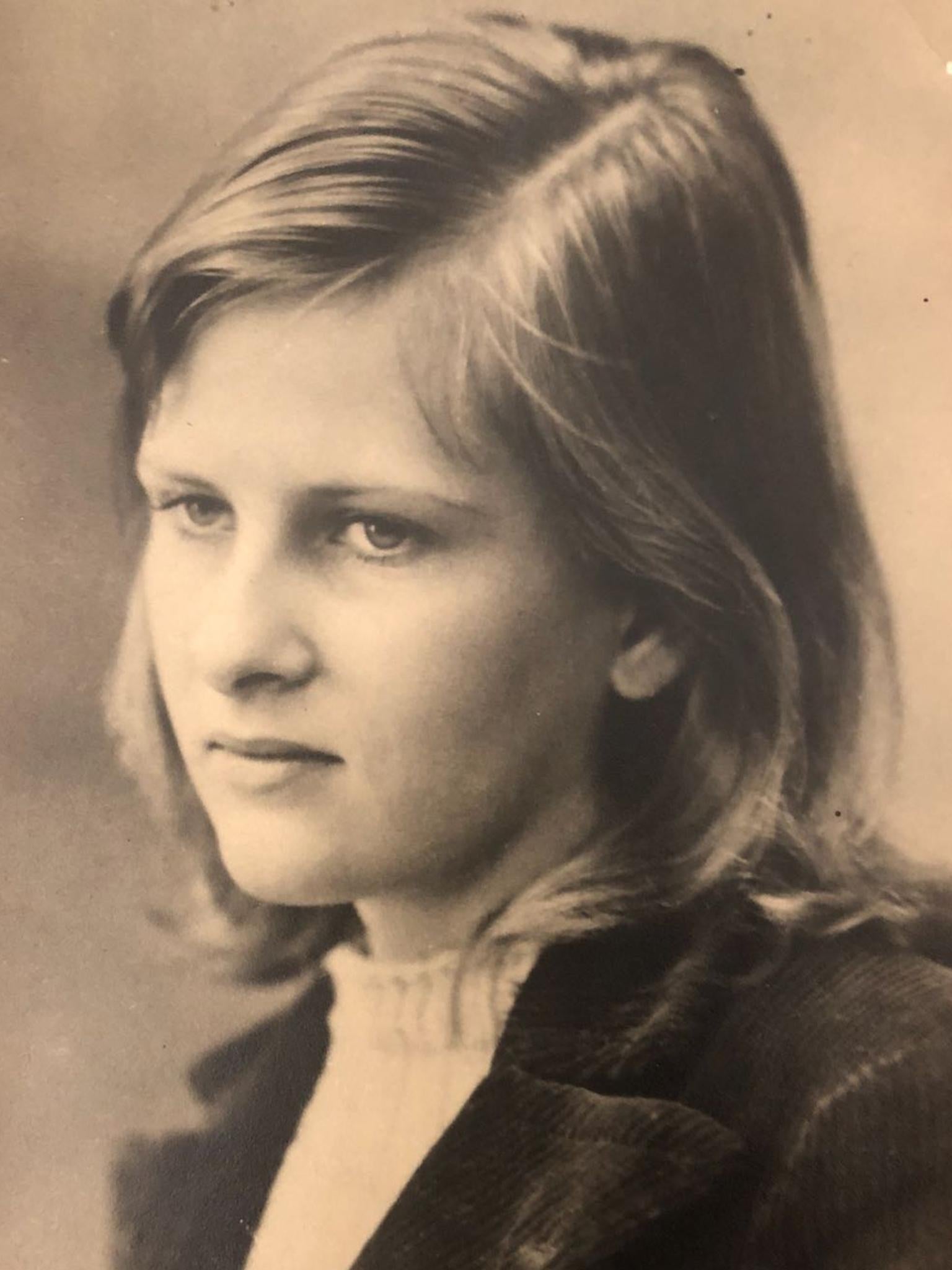 The following year Janetta went to France, leaving Kee and the two small girls and telling Frances she longed to be free. At the time both Connolly and Derek Jackson, the hyper-intelligent, right-wing, exceedingly rich News of the World heir, first-rate scientist, amateur jockey and – according to his biographer – "rampant bisexual" were courting her. Frances, who had known Jackson when he was married to Poppet John and then Pamela Mitford, tried to discourage Janetta. But when Janetta and Robert divorced in 1952, she married Jackson, and began to frequent "smarter, richer circles, " in Chisholm's words. At David Tennant's Gargoyle Club in Dean Street, Soho, they met both Freud and Francis Bacon. However in the summer of 1954, while Janetta was in hospital giving birth to their daughter Rose, Derek ran off with her femme fatale half-sister, Angela Culme-Seymour. Some 27 years passed before the sisters were reconciled.
Derek's alimony payments made Janetta relatively well-off and she and the three little girls were established in a house in London. Her romantic interest was Ralph Jarvis. In 1955 Janetta arranged for the Partridges, their son, Burgo and the girls and their nanny to take an old villa on the Atlantic coast of Spain, near Coruña. They were joined by the Brenans, and on 21 August by a friend of Burgo, 22-year-old Jonny Gathorne-Hardy, and by another mutual friend, Jonny's cousin Ralph Jarvis's daughter Caroline. The younger members of the party went off, along with 33-year old Janetta, to Portugal for a few days.
Ralph Partridge was cross at seeing the attraction between Jonny and Janetta, and Ralph Jarvis was tortured by it. Janetta wrote to Jonny in Cambridge at the end of the first term of 1956, inviting him to supper at 27 Montpelier Square in Knightsbridge, and they began an affair, though Gathorne-Hardy did not move in until a year after he left Cambridge. In August 1958 they decided to separate. He married first Sabrina Tennant, in 1963; and then, in 1985, Janetta's eldest daughter, the artist Nicky Loutit.
​Janetta urged the ailing Partridges to spend the coldest part of the winter of 1957 in Spain and while there, she met the charming Jaime Parladé, whose family owned property nearby. He was bisexual, but very taken with her. In November 1961, Ralph Partridge died of a heart attack, Robert Kee summoned Janetta back from Greece and Frances stayed with her for a fortnight, before going to France and realising Janetta was the person she most needed and depended upon. Janetta suggested selling Ham Spray and Montpelier Square and finding a country house to share, but Frances realised Janetta would need a man to live with, not an elderly friend. Early in December, Janetta took Frances to stay at Chatsworth with her new flame, Andrew Devonshire, who had bought many pictures from Freud. Before that, said Geordie Greig in his 2013 book Breakfast with Lucian, Freud "had a brief dalliance with the beautiful painter Janetta…. Then, 40 years after his fling with Janetta, Lucian bedded her daughter Rose".
Janetta was spending more time in Spain, and in the late 1960s she and Jaime created their house, Torre de Tramores, around the ruins of a Moorish castle – later bought by Jimmy Goldsmith. She went to Russia on 1970, with Frances and their close friend Mougouche Phillips, the beautiful American widow of Arshile Gorky. On 19 March 1971, Frances wrote in her diary, Janetta rang and said, characteristically: "Jaime and I are going to do that marrying thing tomorrow." They made another splendid house for themselves at Alcuzcuz, where Jaime carried on his decorating and antiques business and Janetta, having returned to painting, made a spectacular garden and showed herself to be an accomplished watercolourist. Following Jaime's death in January 2015, her daughter Georgie Kee took over the antiques business.
Janetta Parladé, Marquesa de Apezteguia, née Janet E Woolley, literary socialite, born, 31 December 1921, died 9 June 2018